Are you looking to achieve a natural, healthy glow from the comfort of your own home? You've come to the right place. We've got an amazing DIY vegan probiotic facial routine curated by our in-house skincare expert and licensed aesthetician, Elizabeth Cardoza. This easy-to-follow guide is perfect for everyone, whether you're a skincare novice or a total connoisseur. Not only will this at-home facial better your skin's health, but it'll also help reduce inflammation and acne, and leave your skin feeling calm and rejuvenated.
Ready to transform your skin like a pro? Let's go!
Step 1: Start with a Fresh Canvas
To begin your at-home facial experience, the first thing you'll want to do is remove all makeup, sunscreen, and excess oils from your face. This sets the stage for the best results. We highly recommend using our probiotics + moringa oil makeupmelt cleansing balm here. It effortlessly cleanses your skin while also providing nourishment and hydration.
Choosing the right facial cleanser is crucial; you want one that won't strip away your skin's natural moisture. Thankfully, our makeup remover is expertly crafted with this in mind. After giving your skin a thorough cleanse, it's now perfectly prepped for the next step in your vegan probiotic facial routine.
Step 2: Purify Your Skin
Now that your makeup is off and your skin is free from residue, it's time for your second cleanse. Enter our cloudcleanse cloud-whipped foam cleanser, designed to detoxify and invigorate your skin. This foam cleanser blankets your skin with probiotic microbubbles to effectively wash away impurities on and below the skin's surface. We know you'll love how energized and refreshed your skin feels after using cloudcleanse!
Step 3: Indulge in Spa-Like Exfoliation
Enhance your vegan probiotic facial routine with a touch of spa-like luxury! Our secret weapon for this step is the probiotics + papaya enzyme exfoliating powder. It's a non-abrasive facial exfoliator made from gentle fruit enzymes that work to dissolve dead skin cells and clear out clogged pores. Think of it as your one way ticket to smoother, brighter skin!
Exclusive pro tip: Combine a pump of cloudcleanse with this enzyme exfoliator for a powerful 2-in-1 cleanse that will have your skin glowing like never before.
Step 4: Rebalance and Refine Your Pores
Maintaining the right pH balance is crucial for healthy skin, and our milkdew pH balancing moisture milk toner makes it effortless. This two-in-one moisturizing toner not only restores pH balance, but also fortifies your skin against bacteria and environmental stressors. It also deeply hydrates to prevent dryness and dehydration, resulting in much softer, more resilient skin. By keeping your pH and hydration levels in check, milkdew improves overall texture and tone, ensuring your skin looks and feels its best.
Step 5: Hydrate, Glow, and Go
The final step in your DIY vegan probiotic facial is all about hydration and attaining that radiant glow. Begin by combining three drops of our glowshot supercharged hydrating serum with the probiotics + hyaluronic complex hydrating gel moisturizer. Next, gently massage your face in an upward, circular motion, starting from the neck and working your way up. This technique helps your skin absorb the products more effectively, leaving you with that coveted healthy glow.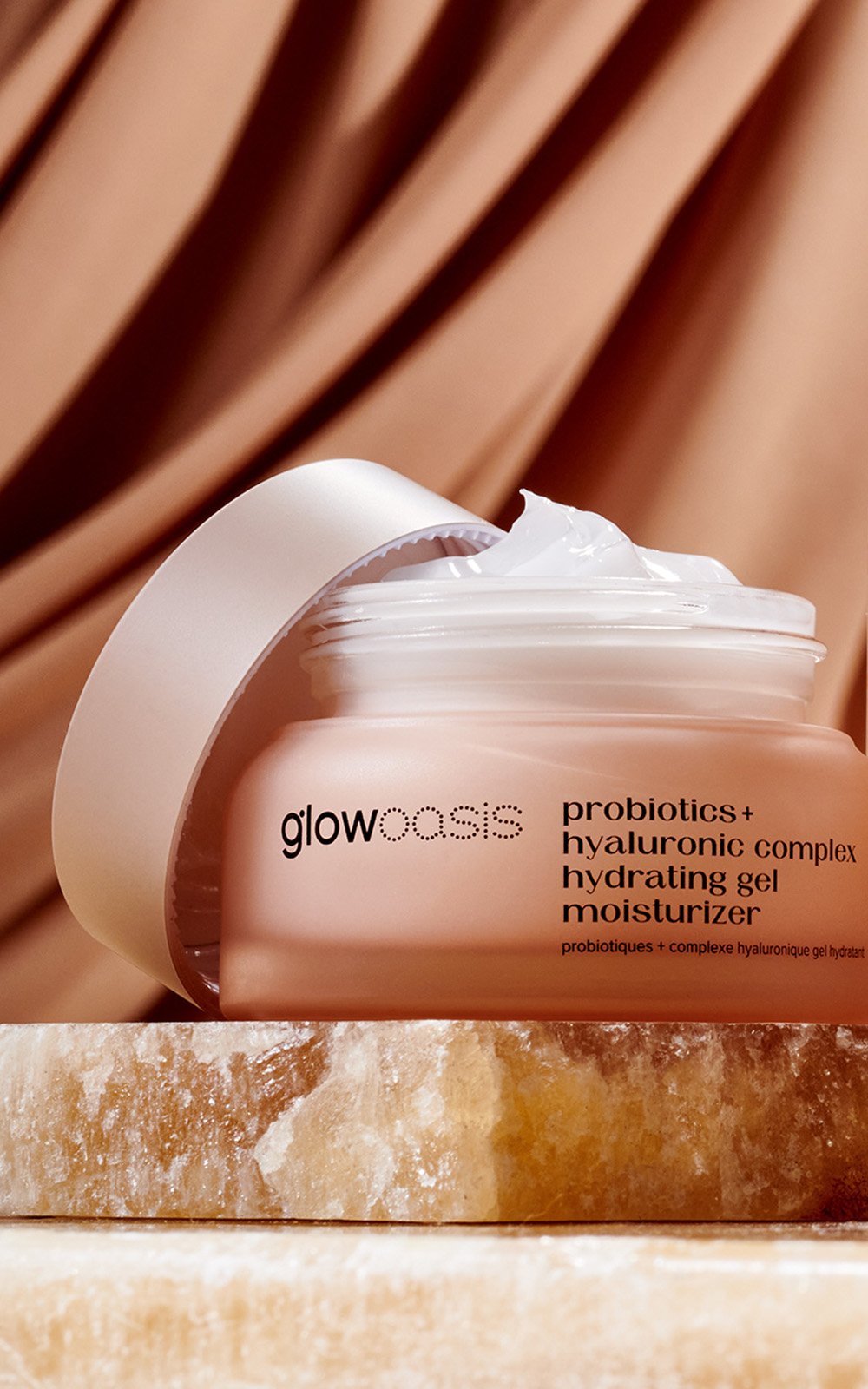 Incorporating vegan probiotics into your skincare routine can be a game-changer. They play an important role in maintaining a balanced microbiome, which is essential for reaching your healthiest skin. And the best part? You don't need a complicated or expensive regimen. With the glowoasis vegan probiotic facial, you can enjoy much-needed self-care moments right at home. Just follow these five simple steps using our vegan skincare products and treat your skin like a pro!