Ask any skincare lover, and they'll tell you that facial toners are one of the most valuable products in their skincare collection. Toners offer great benefits that really help your skin thrive and reach its healthiest state. But, if you're new to skincare or just want a quick refresher, no worries. We've got you! Find out everything you need to know about face toners below.

What is a Facial Toner?
Facial toners are skincare products, typically with a water-like consistency, that hydrate and treat your skin in one step. They're primarily used to neutralize pH levels, but also serve to prep the skin for maximum skincare absorption. While toners have a long-held reputation of drying out the skin, that's certainly not always the case today. High-quality toners actually do the complete opposite. They gently balance and nourish for a dewy, glowy complexion.
What are the Benefits of a Facial Toner?
Toning your skin is considered one of the most important steps in your skincare routine, and there's good reason for that. It offers so many incredible health benefits to your skin. For starters, as we mentioned earlier, toners balance your skin's pH levels. Our skin barrier is naturally acidic, so when we cleanse or double cleanse, we may be stripping it of its natural oils. With a toner, though, you're able to stabilize your skin's pH levels to improve both tone and texture, lock in moisture and decrease inflammation.
That's not all. Applying a daily toner is also great for your skin because it removes any last traces of oil, dirt, bacteria and makeup left behind during cleansing. This prevents buildups from accumulating on the surface of the skin, which can cause breakouts and irritation. Another benefit of using a toner is that it tightens pores. This not only adds an extra layer of protection against dirt, debris and other environmental stressors, but leaves the skin looking noticeably smoother, too.
How Do I Use a Facial Toner?
As part of your daily skincare regimen, the toner should be applied after cleansing and exfoliating, but before putting on your serum or moisturizer. Begin this skincare step by pouring 3-4 drops of toner into one palm. From there, gently pat it all over clean, dry skin until the toner is fully absorbed. We suggest toning your skin twice a day, once in the morning and once at night. If you prefer to use a cotton pad for application, no problem! Toners with a thinner texture are best applied with a cotton pad, as opposed to your hands. You can even use a reusable cotton pad, if you'd like, since it's more eco-friendly and helps increase sustainability.
Where Can I Find the Best Facial Toner?
Right here at glowoasis! We offer two toners — our probiotics + murumuru ultra calming toner and milkdew pH balancing moisture milk toner. The ultra calming toner is our newest of the two, and it's infused with nutrient-rich, clean ingredients like rosemary leaf water and oil, vegan probiotics, murumuru butter and vitamin B complex. This product has been shown to visibly improve the skin's tone and texture, while also minimizing fine lines and fading dark spots. With use, the ultra calming toner leaves your skin looking incredibly youthful and radiant.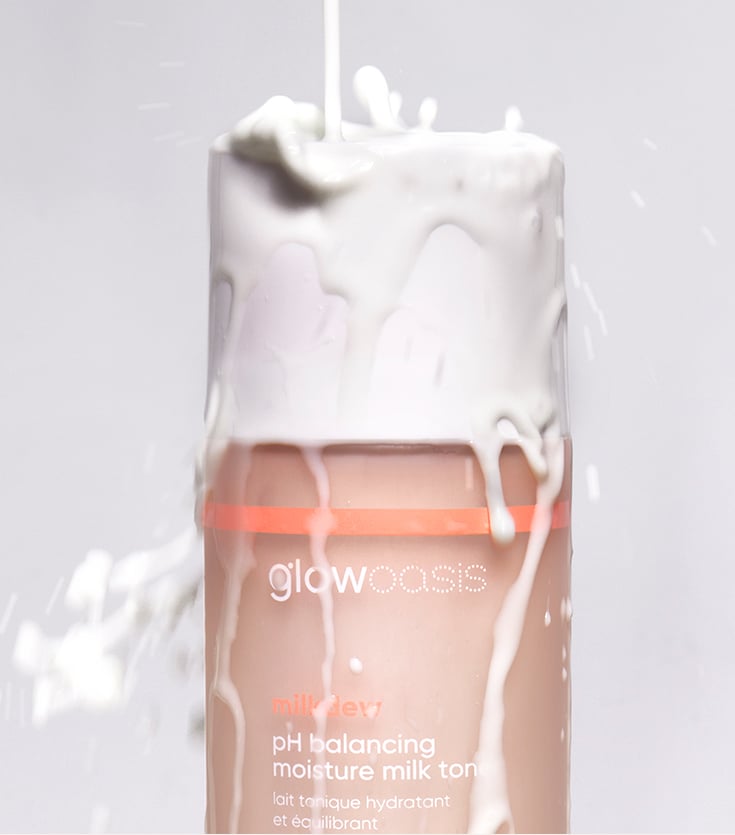 Similarly, milkdew is also enriched with only skin-loving ingredients. It's formulated with apricot kernel oil, vegan probiotics, prickly pear extract, soybean extract and cica extract. And, since it's a toner-meets-moisturizer, you can count on milkdew to instantly hydrate, condition and soothe your skin. milkdew will even improve your skin's tone and texture with its unique pH balancing formula. There really are no other skincare toners that work quite as effectively as ours.
Now that you've learned more about face toners, and the amazing benefits it offers your skin, go ahead and incorporate our products into your everyday skincare routine. We promise your skin will thank you.