Flights booked, rental car secured, and hotel room reserved – your dream Spring Break vacation is finally here! But before you embark on your journey, make sure that you have everything you need. Don't know where to begin? No worries, we've got you covered! Handpicked by our Director of Education, Elizabeth Cardoza, this ultimate packing list includes travel-size vegan skincare sets, the perfect pair of sunnies, and everything else you need to enjoy your spring break to the fullest. So, pack your bags with confidence and get ready for an unforgettable trip!
1. Travel-size skincare kits
Don't let travel get in the way of your skincare routine. Cardoza recommends taking your favorite products with you for a glow on the go! Here at glowoasis, we offer the perfect skincare bundles that are TSA-compliant and fit in any luggage. Check out some of our travel-size vegan skincare sets below for your next trip:
2. Sunscreen
Protecting your skin is crucial, which is why you HAVE to pack sunscreen — even if you're headed somewhere sunny or not. Cardoza says sunscreen is a must-have item for any Spring Break packing list, as it helps shield your skin from harmful UV rays that may cause sunburns, premature aging, and skin cancer. You can feel confident that you're taking care of your skin with sunscreen on your list.
3. Hat
Another great way to protect your skin from the sun is by wearing a wide-brimmed hat — like a floppy sun hat or a chic fedora. Not only will it shield parts of your face, neck, and ears from direct UV rays, but it'll also protect you from any reflected rays from the water and sand. This trendy accessory is a total win-win for any Spring Break trip, providing practical sun protection while also keeping you stylish.
4. Eye cream
Want to refresh tired eyes during your vacation? "A probiotic eye cream can do the trick," says Cardoza. Formulated with nourishing ingredients like triple peptide, niacinamide, vitamin C, and xylitol, our eye skincare helps combat puffiness and dark circles caused by lack of sleep and dehydration, leaving your eyes looking brighter and more rested. Add it to your vacation beauty routine and enjoy a refreshed eye area throughout your trip.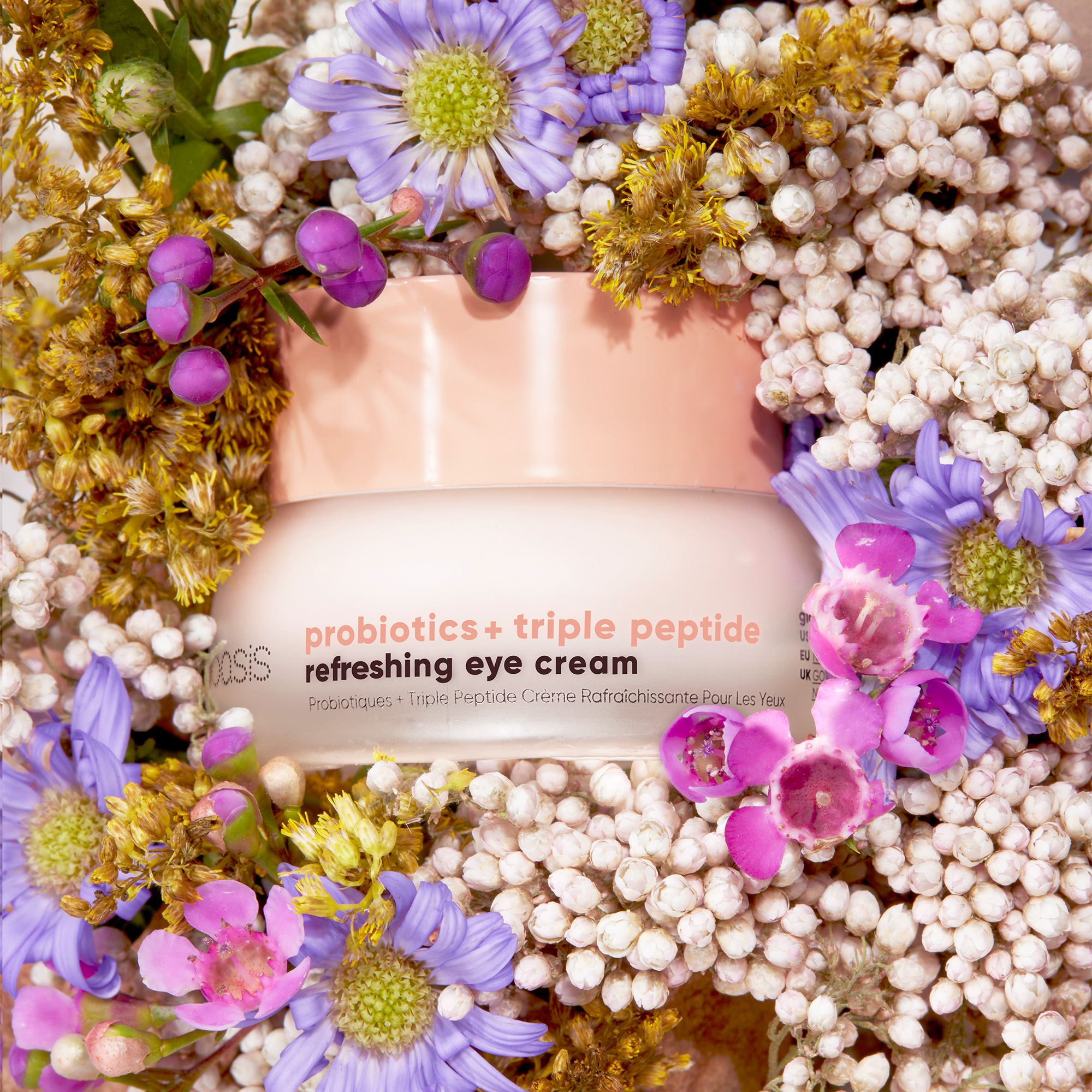 5. Sunglasses
Did you know that even on cloudy days, harmful UV rays can still penetrate your eyes? That's why Cardoza suggests packing sunglasses no matter where your destination is. Your eyes are just as vulnerable to the sun as your skin, and wearing shades will help protect them and keep them healthy.
6. Hydrating moisturizer
Traveling, changes in climate, and sun exposure can leave your skin dry and dehydrated. Cardoza recommends packing a facial moisturizer that can hydrate and defend against environmental stressors. Our probiotics + hyaluronic complex hydrating gel moisturizer is lightweight, non-sticky, and perfect for on-the-go hydration. This moisturizer helps repair and protect skin from moisture loss while promoting a healthy skin barrier. With this in your luggage, your skin will keep looking and feeling its best all spring break long.
7. Camera
No Spring Break trip is complete without a camera to capture all the fun moments with your friends and family. Whether you prefer a polaroid camera, smartphone, or GoPro, packing a camera is essential for documenting your adventures and creating lasting memories.
8. Tote bag
Wherever your Spring Break trip takes you, a tote bag is a must-have accessory for keeping your everyday necessities close at hand. It doesn't matter if you're heading to the beach or exploring a new city, a tote bag is perfect for carrying your wallet, phone, plant-based skincare, sunscreen, and other can't-live-without items.
9. Swim attire
If you plan on spending time at the beach or by the pool, it's important to pack swim attire. This includes a swimsuit, cover-up, and flip-flops. By bringing these items, you'll be able to enjoy your time by the water and look great while doing so.
10. Snacks
Lastly, don't forget to pack snacks! When you're busy exploring your destination, it's easy to build up an appetite. Cardoza suggests packing some easy-to-eat snacks such as protein bars, trail mix, and fresh fruit. They can help keep you fueled and energized throughout the day.

Packing for spring break can be overwhelming, but it doesn't have to be. Our special packing guide, curated by our Director of Education, Elizabeth Cardoza, will have you fully prepared for any adventure, whether you're hitting the beach, the mountains, or a bustling city. Get ready to make this spring break one to remember!