We recently spoke with board-certified dermatologist, Dr. Hadley King to answer all your eye care questions. Dr. King is a Clinical Instructor of Dermatology at the Weill Medical College of Cornell University and specializes in medical and cosmetic dermatology. She's been featured on Good Morning America and in top publications like Vogue, Shape, Women's Health, and Self — to name a few. To learn more about the importance of eye skincare directly from a well-respected dermatologist, check out our exclusive Q&A with Dr. King below.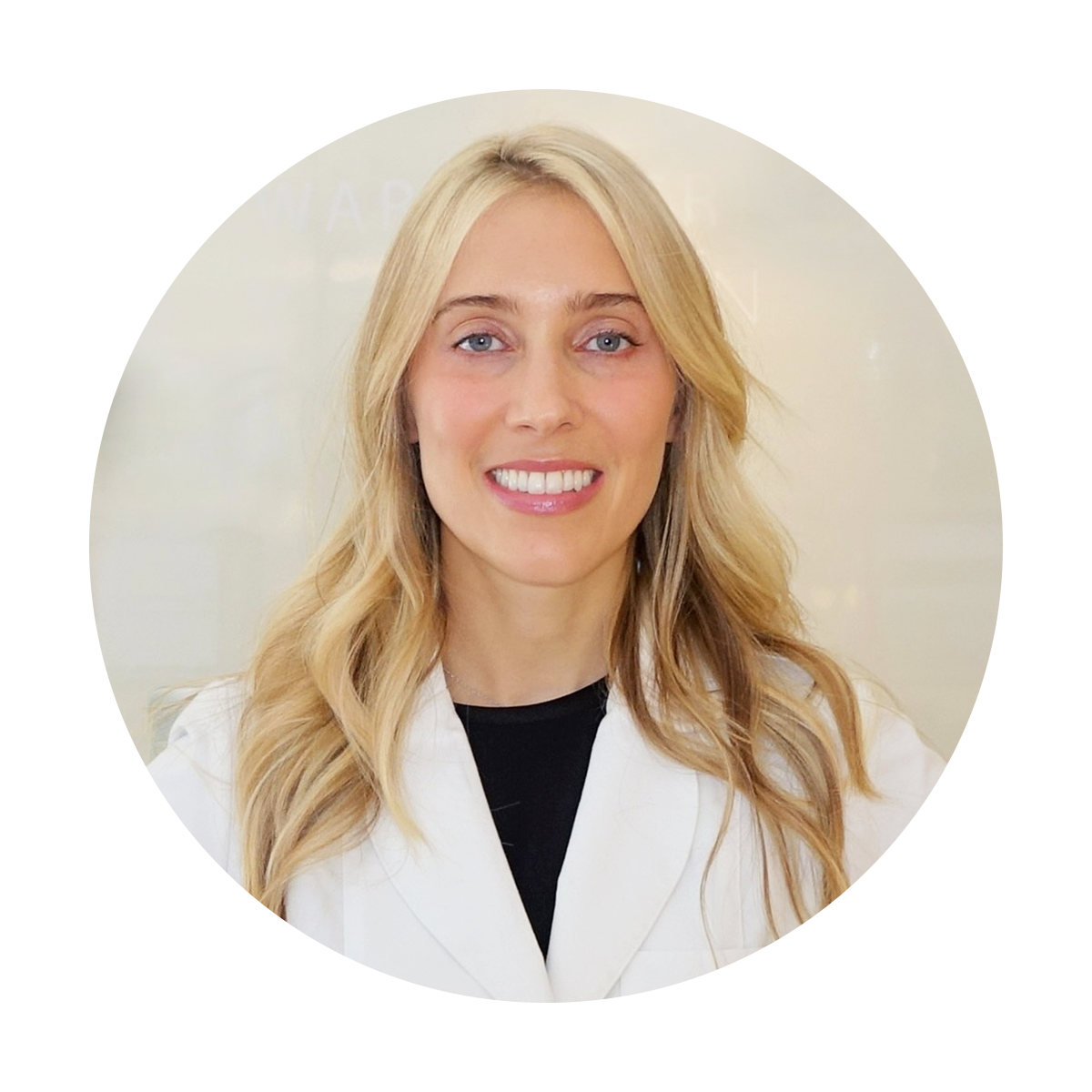 Q: Why is it important to include an eye cream in your skincare routine?
A: The skin around the eyes is thin and delicate and signs of aging often become apparent in this delicate tissue first. Eye creams should be hydrating and moisturizing and they can have multiple additional benefits as well, depending on their ingredients — they can help with dry skin, crepey skin, fine lines, dark circles, and puffiness.
Q: Do you still need to use an eye cream if you're already using a face moisturizer?
A: Yes. Eye creams are often less potentially irritating compared to face moisturizers because the skin around the eyes is particularly thin and delicate. And, eye creams may contain other ingredients that target the specific concerns around the eye area, such as puffiness, dark circles, and crepey skin.

Q: Who should use an eye cream?
A: Anyone who would like to address skin concerns in the eye area such as dry skin, crepey skin, fine lines, dark circles, or puffiness.
Q: What's the best age to start applying an eye cream?
A: Maintaining healthy skin is important at any age.
Q: Why is the eye area often the first place to show signs of aging?
A: The skin around the eyes is particularly thin and delicate and prone to issues like dark circles, puffiness, and crepey skin. It's also an area where the muscles of facial expression are very active, and this can lead to fine lines and wrinkles.
Q: What makes the glowoasis refreshing eye cream so effective?
A: The formulation is a great combination of ingredients that moisturize and support the skin barrier, like glycerin, hyaluronic acid, triglycerides, meadowfoam seed oil, moringa seed oil, and probiotics, as well as ingredients that address issues specific to the eye area. Peptides and adenosine help to boost collagen production and reduce fine lines, xylitol helps to reduce puffiness, and vitamin C and niacinamide help to brighten.
Q: How does the refreshing eye cream support the skin microbiome for healthy aging?
A: The refreshing eye cream contains lactobacillus ferment — probiotics. A healthy microbiome plays an important role in skin barrier function, and therefore is important for healthy skin.
Q: What causes under-eye bags? How does this eye cream address this concern?
A: Puffy under-eye bags can be from either fluid or from a fat pad. If you notice that the puffiness is worse in the morning, and better by evening — or worse some days more than others — then your puffiness is probably from fluid. Drink more water, eat less salt, and sleep propped up on a couple of pillows so the fluid does not all collect in the under-eye area. Xylitol is an ingredient in the refreshing eye cream that can help hydrate, improve barrier function and reduce puffiness.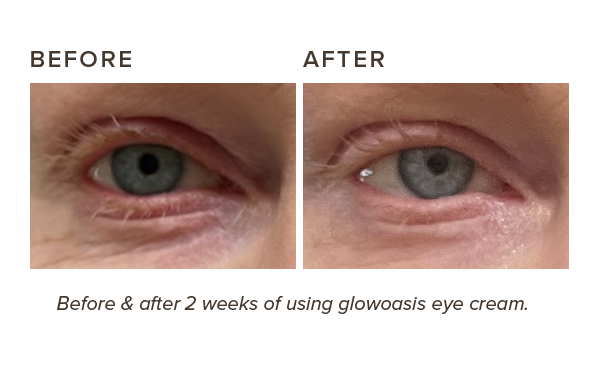 If, however, your eye bags are pretty much always the same then this is more likely the result of anatomy — a fat pad that has become lower over time. The only real fix for this kind of problem is surgery: a lower lid blepharoplasty.
Q: What about dark circles?
A: There are many causes of dark circles under the eyes. Genetics play a large role because dark circles are often the result of shadowing caused by our bone and fat structure — your facial contours will determine where shadows fall. Blood and lymphatic circulation are also key factors. How blood vessels are distributed under the skin can add to discoloration. Dehydration, lack of sleep, allergies, nasal congestion, smoking, and anemia also can contribute.
Eye products containing antioxidants like vitamin C may be helpful, such as the refreshing eye cream. The antioxidant interferes with the production of pigment and will therefore brighten dark circles, improve pigmentation and also prevent free radical damage from UV light exposure. Niacinamide is another ingredient in the refreshing eye cream that helps to reduce hyperpigmentation and brighten the eye area.
Thank you Dr. King for taking the time to speak with us. We appreciate your expertise and insight.